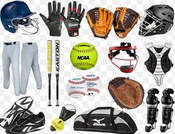 Clean Out Your Garage.
Used Baseball Equipment Donations.
We are partnering with the
Marmion Academy
Baseball Program and the
More Than a Game Charity
to collect and donate used baseball equipment. You will have two opportunities to find a new home for your old equipment. Collection boxes will be set up by 9 AM on Saturday October 21 at each of the fields hosting Fall Ball games. The collection boxes will be picked up at the conclusion of the last game at each field per the following schedule.
​
Sat Oct 21
DuPage, Mill St., Nike 1:30 PM
The Beach 11:00 AM
Reminder, Little League is adopting
new bat regulations
starting with the 2018 season that most likely will render existing bats non-compliant. Please consider bringing your old equipment and giving it a new use.
Click here for more information
.
---
---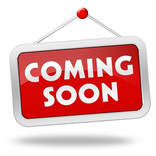 ​2018 Spring baseball registration.
Look for details on our website in December.

​"A" Division = 7/8 year olds (at least in first grade)
​"AA" Division = 9/10 year olds
​"AAA" Division = 11/12 year olds
Curious of which league your player belongs? Click
here
C
lick here to determine player's Little League International age for the 2018 season.​
​
Little League International to adopt new baseball bat standard beginning January 2018. Click here for FAQ. Click here for video.
---
---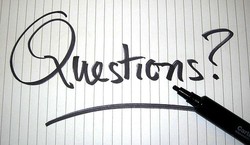 Do you have questions about Naperville Little League Baseball? Wondering which program is right for your child? Click
here
for answers to this and more in our
General Information Guide
.
---
---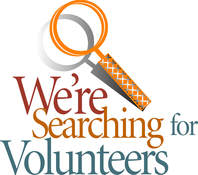 ​
2018 Naperville Little League Baseball Board of Directors (NLLB BOD)
We are soliciting volunteers who would like to be considered for the 2018 NLLB BOD. As a board member, you will be setting policies and making decisions on the future direction of NLLB. There are board meetings once a month, and occasional other meetings, as the need arise. The NLLB BOD is responsible for following Little League International guidelines, defining local rules, and performing day to day operations of the league. The term of the new board will run from November 2017 to October 2018.
If you are a NLLB Member in Good Standing (MIGS), you are eligible to run for the NLLB BOD. If you are not a MIGS, please click
here
for more information. If you are interested in running for the NLLB BOD, please submit a brief (no more than a couple of paragraphs) summary of your background and what you hope to contribute to the program by midnight,
September 30, 2017
to
lorear@nllb.org
. Please indicate if you are running as a coach or non-coach. The listing of candidates will be posted on our web site during the election period in October. All NLLB MIGS are eligible to vote for candidates for the NLLB BOD in October. The ballots are tabulated by an independent group and the new board of directors are announced at the November Annual Membership meeting, and take office immediately.
The new NLLB Constitution will read that a maximum of three elected board members can be from one league (American, Continental, or Republic), at least one a non-coach, and the composite of the elected members must be over 50% non-coaches. Please click below to view nominees for the 2018 Naperville Little League Board of Directors.
---
---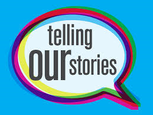 ---
---
Our 2017 Sponsors
(Click on link below to​ be directed to website)

---
---
---
---
​
---
Click
here
for Naperville Park District weather cancelllations and facility closures.
---