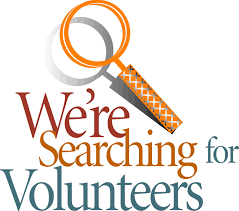 We are soliciting volunteers who would like to be considered for the 2019 Naperville Little League Baseball Board of Directors (NLLB BOD). As a board member, you will be setting policies and making decisions on the future direction of NLLB. There are board meetings once a month, and occasional other meetings, as the need arise. The NLLB BOD is responsible for following Little League International guidelines, defining local rules, and performing day to day operations of the league. The term of the new board will run from November 2018 to October 2019.
If you are a NLLB Member in Good Standing (MIGS), you are eligible to run for the NLLB BOD. If you are not a MIGS, please click here for more information. If you are interested in running for the NLLB BOD, please submit a brief (no more than a couple of paragraphs) summary of your background and what you hope to contribute to the program by midnight, September 28, 2018 to lorear@nllb.org. Please indicate the league you represent and if you are running as a coach or non-coach. The listing of candidates will be posted on our web site during the election period in September and October. All NLLB MIGS are eligible to vote for candidates for the NLLB BOD in October. The ballots are tabulated by an independent group and the new board of directors are announced at the November Annual Membership meeting, and take office immediately.
​
The current NLLB Constitution reads a maximum of three elected board members can be from one league (Continental, National, Republic), at least one a non-coach, and the composite of the elected members must be over 50% non-coaches.
---
---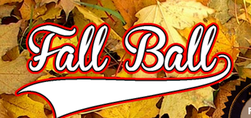 2018 Fall Ball Registration is Closed
The 2018 NLLB fall ball season is sponsored by Bulls Sox Training Academy. To inquire if there are still spots available, please contact Lisa O'Rear @ lorear@nllb.org. For a summary of our fall ball program, click
here
.
Click
here
to review the Little League bat standard. To view the 2019 little league age chart (which we use to determine eligibility for 2018 fall ball), click here.
---
---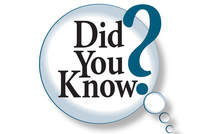 Naperville Little League Bat Standard
As of January 1, 2018, the new USA baseball bat standard
was implemented by Little League International. Those players participating in Naperville Little League Baseball can only use bats approved through the USABat standard. For more information on the USABat standard and a complete list of bats approved through the USABat Standard, click here.
---
---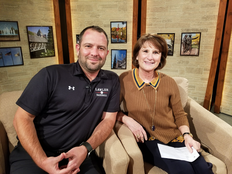 NCTV17 Interviews NLLB
Click
here
to watch our NLLB interview with NCTV17. Special guests Scott Lawler, Benet Varsity Baseball Coach/former NLLB player and Mary Ellen Whelan, parent of former NLLB players/current collegiate baseball player, discuss the benefits of playing NLLB.
---
---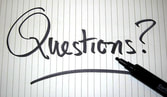 Questions about Naperville Little League?
Do you have questions about Naperville Little League Baseball? Wondering which program is right for your child? Click
here
for answers to this and more in our
General Information Guide
.
---
---
Our 2018 Sponsors
(Click on link below to​ be directed to website)
---
---
---
---
​
---
Click
here
for Naperville Park District weather cancelllations and facility closures.
---